Natural Stone Gate Post Pier Caps
We were approached to supply some moulded pier caps for a pair of gate posts for a local property that had undergone a renovation and they wanted a statement piece at the property entrance to make a grand feature.
Most pier caps are around 500-800 cm square, so we are used to that size; but the requirement for these was just over 1 metre square!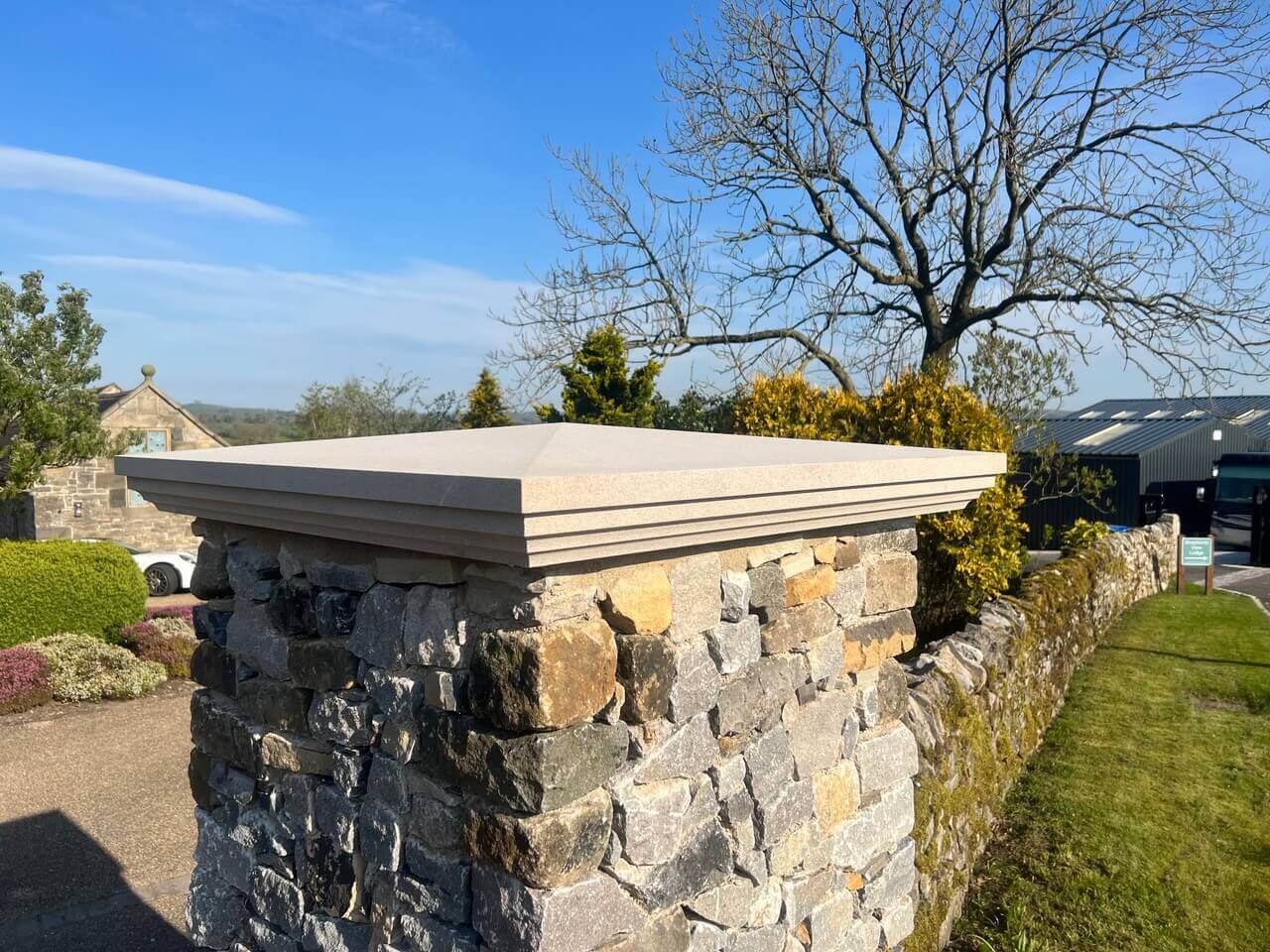 Natural Stone
We made the pier caps using Stanton Moor Sandstone, these are the biggest single set of moulded pier caps we have made.  After the customer picked this stunning pyramid design, we put the measurements and design into our CNC machine and then let the machine cut them out of a single larger solid piece of stone.  There are 4 underside decreasing steps, each cut perfectly with the pyramid cap shaped to allow water to flow off and lend a touch of style to the caps.
Each piece weighed half a tonne.  These solid, heavy pieces of natural stone will last the test of time and provide a nice smooth top to offset and contrast against the more natural stone build of the gatepost.
If you have a requirement for a natural stone feature for a property; anything from a pier cap to a window cill, from a fire place hearth to a tiles – contact us first.